Last updated on September 7th, 2022 at 01:28 pm
Here you can find the List of Top 10 Chinese Biotech [Pharma] companies with Financials , Revenue and the Profile of each Company
List of Top 10 Chinese Biotech [Pharma] companies
So here is the List of
1. Guangzhou Baiyunshan Pharmaceutical Group
Guangzhou Baiyunshan Pharmaceutical Group Co., Ltd. is a listed company controlled by Guangzhou Pharmaceutical Group Co., Ltd. (A shares 600332, H shares 00874), mainly engaged in:
Chinese and Western patent medicines, chemical raw materials, natural medicines, biological medicines, chemical raw materials R&D, manufacturing and sales of intermediates;
Wholesale, retail and import and export of western medicine, traditional Chinese medicine and medical equipment;
R&D, production and sales of major health products; and
Medical services and health management , Health care and pension and other health industry investment, etc.
The group has a total of 25 pharmaceutical manufacturing companies and institutions (including 3 branches, 19 holding subsidiaries and 3 joint ventures), including 12 Chinese time-honored pharmaceutical companies and 10 century-old companies; exclusive Chinese medicine products There are over 100 regulations (including holding subsidiaries and joint ventures).
After years of meticulous construction and accelerated development, the Group has gradually formed four major business segments: "Great Southern Medicine", "Big Health", "Big Business" and "Big Medical", as well as "E-commerce", "Capital Finance" and "Medical Devices". "Three new formats.
2. China National Accord Medicines Corporation
China National Accord Medicines Corporation Ltd. is a China-based company principally engaged in the pharmaceutical wholesaling, retailing and manufacturing businesses.
The Company's main products include antibiotic preparations, power injections, antibiotic Active Pharmaceutical Ingredients (APIs), respiratory system drugs and cardiovascular and cerebrovascular system drugs, among others.
The Company is also involved in the provision of logistics and storage services, leasing services and training services, among others. The Company distributes its products mainly in domestic market.
3. China National Pharmaceutical
China National Pharmaceutical and Healthcare Industry Co., Ltd. is a state-controlled listed company listed on the Shanghai Stock Exchange (stock abbreviation: China National Pharmaceutical; stock code: 600056).
The controlling shareholder is China General Technology (Group) Holdings Co., Ltd. With a registered capital of 1.068 billion yuan, the company is one of the three central enterprises with the pharmaceutical industry as its main business.
The predecessor of China National Pharmaceutical was the China National Medicines and Health Products Import and Export Corporation under the former Ministry of Foreign Trade and Economic Cooperation in 1984.
It was in charge of the national medicine and health products import and export industry. It joined China General Technology Group in 1999 and became the sole subsidiary of the group after the reorganization of medical assets within the group.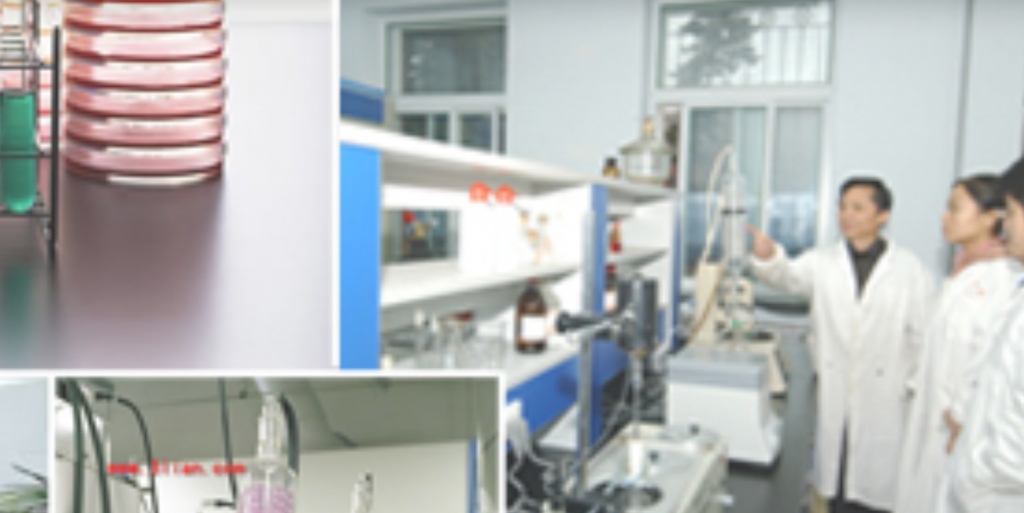 4. Nanjing Pharmaceutical Factory
Nanjing Pharmaceutical Factory Co. Ltd. was initially found in 1935 and was one of the key manufacturers in National Pharmaceutical Industry. After the asset reorganization by Shenzhen Anyuan Investment Group in 2000, Nanjing Pharmaceutical Factory becomes a large scaled pharmaceutical group that integrates R&D, production and marketing of APIs (Active Pharmaceutical Ingredients), formulations and intermediates.
The new management adjusts the product line and company's development strategy, Abiding by the "care for life, commit to health" philosophy, Nanjing Pharmaceutical Factoty will unswervingly make greater contributes to improve the quality of human's life and health under the guidance of "reform and innovation".
The APIs manufacturing base, locating in Nanjing Chemical Industrial Park, has six production plants including special and multi-purpose workshops. The base has passed both national and international official GMP inspection many times. Nearly twenty kinds of APIs are sold to domestic and overseas markets.
The formulations manufacturing base locates in Nanjing Xingang Economic & Technological Development Zone, with injection workshop (antineoplastic agents-based powder and water injections) and solid oral preparation workshop (tablets, capsules and granules). The base has passed the national GMP inspections many times. More than twenty kinds of preparations are sold all over China.
5. Yunnan Baiyao
Yunnan Baiyao was created in 1902, a well-known trademark in China, and was among the first batch of national innovative enterprises. It is a well-known Chinese time-honored brand both at home and abroad.
In 1971, the factory was established in accordance with the instructions of Premier Zhou Enlai. In 1993, it was listed on the Shenzhen Stock Exchange as the first listed company in Yunnan.
Revenue: CNY 32 Billion
Established: 1902
The company mainly divided into four major sectors: medicines, health products, traditional Chinese medicine resources, and pharmaceutical logistics.
Each sector is independent and supports each other, forming from breeding, planting, research and development, manufacturing to The market value system of the whole industry chain of healthy products and services forms an economic ecosystem with the integration of the tertiary industries and the mutually beneficial development of multiple sectors.
6. Shandong Realcan Pharmaceutical Group
Shandong Realcan Pharmaceutical Group is a company that sells drugs, medical devices, and medical consumables to medical institutions across the country. It also has eight major service sectors including financial technology, traditional Chinese medicine, digital medicine, pharmaceutical academics, professional logistics, device R&D and production, medical diagnosis, and device integration. Medical service provider.
Shandong Realcan Pharmaceutical Group was established on September 21, 2004 with a registered capital of 1.5 billion yuan. It has more than 130 subsidiaries and more than 12,000 employees.
Revenue: CNY 28 Billion
Established: 2004
Employees: 12000
The company was listed on the Shenzhen A-share market in June 2011 with stock code 002589. Its sales network covers 31 provinces and cities across the country, directly serving more than 42,000 medical institutions, and its business covers almost all domestic and foreign manufacturers above designated size.
7. Jiangsu Hengrui Pharmaceutical
Jiangsu Hengrui Pharmaceutical Co., Ltd. is a pharmaceutical and health company engaged in pharmaceutical innovation and high-quality drug R&D, production and promotion.
It was founded in 1970 and listed on the Shanghai Stock Exchange in 2000. As of the end of 2019, it has more than 24,000 employees worldwide. It is a well-known domestic supplier of anti-tumor drugs, surgical drugs and contrast agents, and is also the lead unit of the National Anti-tumor Drug Technology Innovation Industry-University-Research Alliance.
It has established a National Targeted Drug Engineering Technology Research Center and a post-doctoral research station. In 2019, the company achieved operating income of 23.29 billion yuan and taxation of 2.43 billion yuan, and was selected into the TOP50 list of global pharmaceutical companies, ranking 47th.
In recent years, the company has invested about 15% of its sales in research and development funds. In 2019, it has invested a total of 3.9 billion yuan in research and development funds, accounting for 16.7% of sales revenue.
The company has established R&D centers or branches in the United States, Europe, Japan, and China, and has built a R&D team of more than 3,400 people, including more than 2,000 doctors, masters and more than 200 returnees. In recent years, the company has undertaken 44 major national special projects, and has 6 innovative drugs, irecoxib, apatinib, thiopefilgrastim, pirotinib, carrelizumab and toluene Remazolam acid was approved for marketing, a batch of innovative drugs are under clinical development, and a number of innovative drugs are being clinically developed in the United States.
The company has applied for a total of 894 domestic invention patents, has 201 valid domestic invention patents, and 286 foreign authorized patents such as Europe, America and Japan. Its proprietary core technology has won 2 second-class National Science and Technology Progress Awards and 1 China Patent Gold Award.
8. Renfu Pharmaceutical Group
Renfu Pharmaceutical Group Co., Ltd. was established in 1993 and listed on the Shanghai Stock Exchange in 1997 (600079.SH). Hubei Province Pharmaceutical Industry Leading Enterprise, China's Pharmaceutical Industry Top 100, National Science and Technology Innovation Demonstration Enterprise.
The company adheres to the strategy of "being a leader in the pharmaceutical market segment", and has established a leading position in domestic anesthetics, analgesics, fertility regulators, Uyghur drugs and other sub-sectors; at the same time, it actively develops pharmaceutical business and steadily promotes the internationalization process. , To achieve global R&D, market and industrial layout in the United States and Africa.
As a "Nationally Recognized Enterprise Technology Center" and "National Major New Drug Development Project Undertaking Unit", the company insists on taking R&D as the forerunner, and is at the forefront of domestic pharmaceutical companies' R&D investment and new drug R&D progress.
It was established in cooperation with the Chinese Academy of Military Medical Sciences. Junke Optics Valley Innovative Drug R&D Center" led the establishment of the "Hubei Biomedical Industry Technology Research Institute", dedicated to building a domestic first-class new drug R&D industrialization platform.
9. Sichuan Kelun Pharmaceutical
Kelun is a highly specialized and innovative pharmaceutical group with annual sales revenue of more than 40 billion yuan. It includes Sichuan Kelun Pharmaceutical Co., Ltd., Sichuan Kelun Pharmaceutical Research Institute Co., Ltd., Klus Pharma Inc. (Kelun, USA), and KAZ Pharmaceutical Co., Ltd. (Kazakhstan Kelun), Sichuan Kelun Pharmaceutical Trading Co., Ltd. and more than 100 companies at home and abroad.
In 2017, Kelun ranked 155th among China's top 500 manufacturing companies, and its comprehensive strength ranked among the top three in China's pharmaceutical industry. In 2018, Kelun was awarded as a single champion demonstration enterprise in the manufacturing industry by virtue of its global advantages in large-volume injections. In 2020, Kelun was awarded the National Technology Innovation Demonstration Enterprise.
Sichuan Kelun Pharmaceutical Co., Ltd. was successfully listed on the Shenzhen Stock Exchange in June 2010. As soon as it went public, Kelun immediately launched the tens of billions of industrial investment plan and began to implement the development strategy of "three developments driven, innovative growth".
10. Chongqing Zhifei Biological Products
Chongqing Zhifei Biological Products Co., Ltd. ("Zhifei" or "the Company" for short) has its presence in biological product industry in 2002. The Company achieved an operating income of RMB10.59 billion in 2019 with the support of its nearly 3,000 employees based on its registered capital of RMB1.6 billion and total assets of RMB13.6 billion.
In September 2010, Zhifei was listed on the Shenzhen Stock Exchange (stock code: 300122), becoming the first privately-run vaccine enterprise listed on ChiNext. Zhifei has five wholly-owned subsidiaries and a joint-stock subsidiary, of which Beijing ZhifeiLvzhu Biopharmaceutical Co., Ltd. and Anhui ZhifeiLongcom Biopharmaceutical Co., Ltd. are new high-tech enterprises.
The commercially available products of the Company include Recombinant Mycobacterium Tuberculosis Fusion Protein (EC) (Ekear®), Haemophilus Influenzae Type b Vaccine (XiFeiBei®), Group ACYW135 Meningococcal Polysaccharide Vaccine (Menwayc®), Mycobacterium Vaccae for Injection (Vaccae®), Meningococcal Group A and Group C Polysaccharide Conjugate Vaccine (Mening A Con®), and other independently developed products. Meantime, Zhifei is the sole distributor of the vaccines of Merck Sharp &Dohme(MSD) such as HPV4(Gradasil),HPV9(Gradasil 9),5-valent rotavirus vaccine(Rotateq),23-valent Pneumonia vaccine(Pneumovax 23),Hepatitis A vaccine(Vaqta).