Last updated on September 7th, 2022 at 12:47 pm
Here you can see the List of Top 7 Mobile phone Companies in the world [Largest mobile phone companies list] in the year 2020 based on the total Global smartphone Shipment Market Share.
Top 3 Mobile company has more than 50% mobile phone market share in the world. The largest mobile selling company in world has a market share of more than 20%. So here is the world top 10 mobile company name list 2022.
List of Top Mobile Phone Companies in the World
Here is the List of top largest mobile Phone selling company in world which are sorted out based on the market share in recent year.
1. Huawei
Founded in 1987, Huawei is a leading global provider of information and communications technology (ICT) infrastructure and smart devices. Huawei is the largest mobile selling company in world. The Company has more than 194,000 employees, and the company operate in more than 170 countries and regions, serving more than three billion people around the world.
The Company vision and mission is to bring digital to every person, home and organization for a fully connected, intelligent world. It is the Largest Mobile Companies in the World.
Mobile Shipments Market Share: 20%
Employees: 1,94,000
To this end, The Company drive ubiquitous connectivity and promote equal access to networks; bring cloud and artificial intelligence to all four corners of the earth to provide superior computing power where you need it, when you need it; build digital platforms to help all industries and organizations become more agile, efficient, and dynamic; redefine user experience with AI, making it more personalized for people in all aspects of their life, whether they're at home, in the office, or on the go.
Huawei is a private company wholly owned by its employees. Through the Union of Huawei Investment & Holding Co., Ltd., The Company implement an Employee Shareholding Scheme involving 104,572 employees. Only Huawei employees are eligible to participate. No government agency or outside organization holds shares in Huawei. It is the world no 1 mobile company 2022 by Mobile shipment market share.
2. Samsung Mobile
As the global mobile industry market leader, The Company strive to provide new and differentiated user experiences through innovations with purpose. Samsung proud heritage of over a decade of Galaxy research and development has created innovative technologies such as our foldable smartphones, Galaxy 5G, Internet of Things, as well as Samsung Knox, Samsung Pay, Samsung Health and Bixby.
Building on these technologies, smartphones, wearable devices, tablets and PCs will create new product categories, launching a new era of mobile functionality and remarkable user experiences to push the industry forward. It is the world no 1 mobile company 2022.
Mobile Shipments Market Share: 20%
Based on the experience with the world's first 5G smartphone, the Galaxy S10 5G, The Company diversified Galaxy 5G product offer in 2020 to include not only premium products, but also across the broader smartphone range, in order to meet the ever-changing needs of diverse and growing range of customers and to offer the latest technology to more people.
The Company also launched the Galaxy Fold and Galaxy Z Flip with foldable form factors, highlighting leadership in continuously bringing the world's first and best technology to market for meaningful innovations.
Through these efforts and by harnessing the power of 5G, AI and mobile security, and through open collaboration, The Company is pioneer a new generation of immersive, intelligent and secure experiences that reach across every device, platform and brand, while building a sustainable future.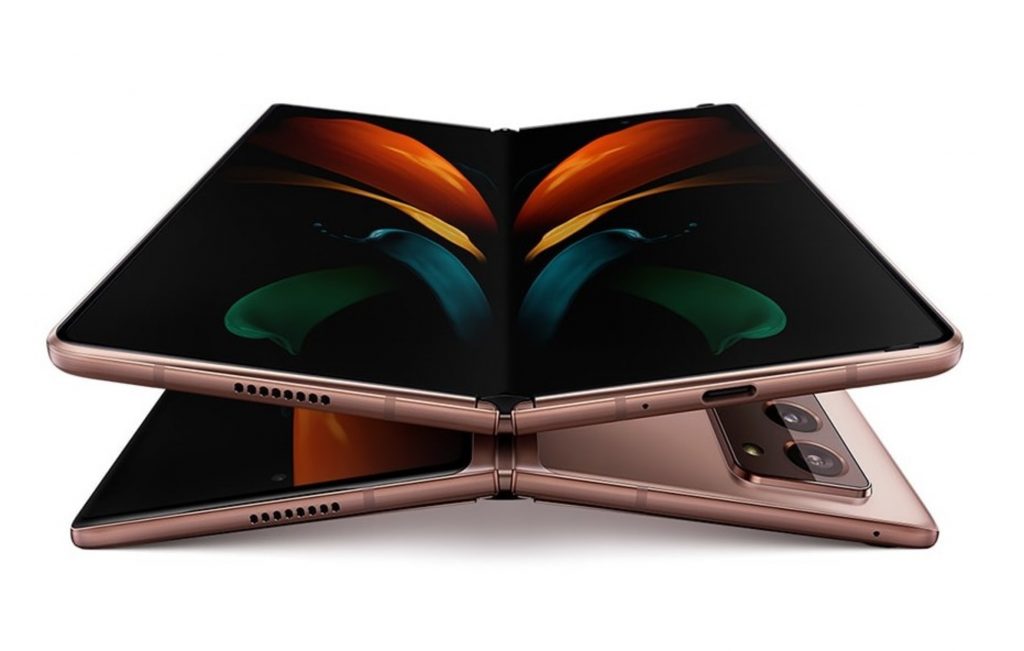 3. Apple
Apple is the 3rd largest Mobile phone company based on the Market share. Apple Mobile phone is the Highest Premium Smart Phone in the world and the company brand stands unique which compared to the Other Smart Phone Brand. It is among the world top 10 mobile company name list 2022.
Mobile Shipments Market Share: 14%
Apple Smart Phone is the Largest mobile phone companies in the list based on the market capitalization and the Sales through Mobile Phones. The Company is one the Best mobile phone company based on the user Interface.
4. Xiaomi
Xiaomi Corporation [Chinese mobile phone companies] was founded in April 2010 and listed on the Main Board of the Hong Kong Stock Exchange on July 9, 2018. Xiaomi is an internet company with smartphones and smart hardware connected by an IoT platform at its core.
With the vision of being friends with its users and being the "coolest company" in the hearts of its users, Xiaomi is committed to continuous innovation, with an unwavering focus on quality and efficiency. Currently, Xiaomi products are present in more than 90 countries and regions around the world and have a leading foothold in many markets.
Mobile Shipments Market Share: 10%
The company relentlessly builds amazing products with honest prices to let everyone in the world enjoy a better life through innovative technology. Xiaomi is currently the world's fourth-largest smartphone brand, and has established the world's largest consumer IoT platform, with more than 213.2 million smart devices (excluding smartphones and laptops) connected to its platform.
5. Oppo
The world's leading smart device manufacturers and innovators. As one of the first brands to launch 5G mobile globally, OPPO is continuously working to put visionary technology in the palm of your hand. Today, OPPO has filed more than 2,700 patents and VOOC flash charge is used on more than 145,000,000 smartphones worldwide.
Mobile Shipments Market Share: 9%
With unprecedented speed and virtually no network latency, 5G is a giant leap forward for internet connected devices. OPPO is 5th in the List of top 10 mobile selling company in world.
OPPO is chinese mobile phone companies at the forefront of putting this extraordinary technology in the palm of every user worldwide. Oppo is 5th in the List of Largest mobile phone companies list.
6. Vivo
vivo is a global smartphone manufacturer with production facilities and R&D centers in China (Dongguan, Shenzhen, Nanjing, Beijing, Hangzhou and Chongqing), India, Indonesia and the United States (San Diego).
Mobile Shipments Market Share: 8%
Over the years, vivo the chinese mobile phone companies has developed smartphone markets, with presence in China, India and Southeast Asia (Indonesia, Malaysia, Vietnam, Thailand, Myanmar and the Philippines). The company 6th in largest in the mobile phone companies list.
In 2017, vivo will further expand to regions like Hong Kong, Macau, Taiwan, Southeast Asia, South Asia as well as the Middle East. The company is 6th in the list of top 10 mobile selling company in world.
Read more about Top Indian Mobile companies
7. Lenovo
Story began more than three decades ago with a team of eleven engineers in China. Today, The Company is a diverse group of forward thinkers and innovators in more than 180 countries, constantly re-imagining technology to make the world more interesting and to solve tough global challenges.
The Company is dedicated to transforming customers' experience with technology—and how it, and they, interact with the world around. The company call this Intelligent Transformation. Lenovo setting the stage for what's possible with technology shaped by Augmented Intelligence, capable of enhancing and elevating human capability.
Mobile Shipments Market Share: 3%
Revenue: $43B
The Company has a proven history of results with $43B in revenue, hundreds of millions of customers, and four devices sold per second. Lenovo is 7th in the list of top 10 mobile selling company in world.
So finally these are the world top 10 mobile company name list 2022.